Attorney William H. Barry, III
Biography
William Barry is a third-generation Nashua native who concentrates his practice on civil and criminal litigation, estate planning, formation of corporations, partnerships and limited liability companies, small business representation, real estate law, worker's compensation law, and commercial documentation and disputes.  Bill's experience includes substantial representation of clients as plaintiffs and defendants before several of the District Courts and Superior Courts throughout the State of New Hampshire and Commonwealth of Massachusetts.
Admissions:
New Hampshire Bar Association
Massachusetts Bar Association
Representative Cases:
Volunteer Activities:
Member and past President, Rotary Club of Nashua
Nashua Soup Kitchen and Shelter President
Trustee of the Southern New Hampshire Medical Center
Commissioner of the Nashua Police Department
Greater Nashua Chamber of Commerce Board Member
Nashua Senior Center Board
Nashua North Youth Baseball Board
Coached numerous local youth sports teams
Attorney Helen G. Honorow
Biography
For over 25 years, Helen Honorow has concentrated her practice on family law related legal matters including divorce, parenting schedules, child support, alimony, prenuptial agreements, and guardianship matters.
Admissions:
New Hampshire Bar Association
Nashua Bar Association
New Hampshire Women's Bar Association
Illinois Bar Association
American Bar Association
Certifications:
Collaborative Law Alliance of New Hampshire
Representative Cases:
Restored grandparental rights for grandparents where the grandchildren's parent was deceased.
Prevailed in an Ex-Parte Petition seeking to move adult handicapped child to another state and won joint guardianship of adult handicapped child.
Father awarded 50/50 parenting for children whose mother was a full time stay-at-home parent.
Successfully prevailed before the New Hampshire Supreme Court in representing her client's voluntary unemployment income should be imputed at what this current earning capacity would be, not his previous employment earnings.
Current Volunteer Activities:
Member and past President, Rotary Club of Nashua West
Chair, Community Projects Committee
Board of Directors, Southern NH FINS
Board of Trustees, INSPIRE
Current Civic Activities:
Member, NH State Board of Education
Member, Executive Planning Commission of Special Education
Executive Planning Commission on Special Education
Past Volunteer Activities:
Board of Directors, AIDS Task Force;
Board of Directors, Big Brothers/Big Sisters
Board of Directors, Girl's Inc.
Board of Directors, Nashua Pastoral Care Center
Member, Nashua Child Care Advisory Commission
Marital Mediation Certification Board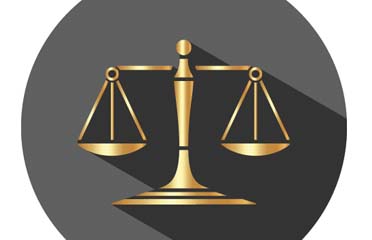 To set up a consultation, call us today at (603) 883-0474.